S1, Episode 2: Publishing & Tour Managing with JD Groover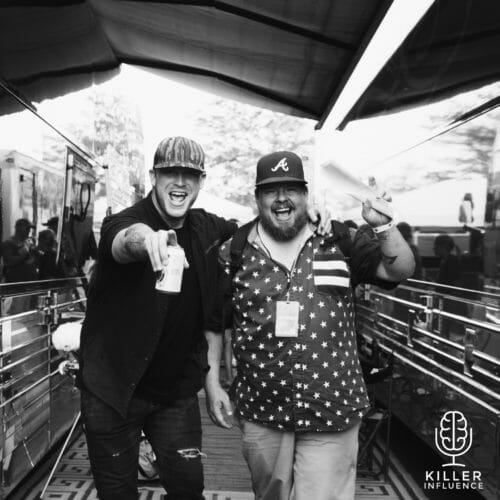 In Episode 2 of Killer Influence, Alexa and Will interview JD Groover, Nashville music publisher and tour manager for Jon Langston.
The Kingsland, Georgia native got his start in the music scene by running the Tifton, Georgia music venue, The Gin. Originally it was more of a DJ scene, but Groover decided to start booking more country artists like Sam Hunt, Florida Georgia Line and Cole Swindell. In 2014, Groover starting working as tour manager for Jon Langston.
With the intention of wanting to get into the publishing world, he moved to Nashville in 2017 making hot dogs during the week and touring with Langston on the weekends. After being a Nashville resident for one year, JD joined the Sea Gayle music publishing company as their Creative Director.
When asked how he manages working a 9-5 publishing job during the week and touring with Jon Langston on the weekend, JD is extremely humble. He explains that although he is juggling them and sometimes it can be hard, he knows that there are 84 people that move to Nashville every day, and most are not lucky enough to get to do one thing they love. He is lucky enough to do two!
For recent graduates, JD said that you have to work hard if you want to make it. There is always someone younger, more talented, and more up to date. Don't ever stop writing, because the people who get to stay here in town are those who work the hardest. And finally: Don't let money get in your way of making connections!
"If you're in the music business, network, network, network. Sleep, shower, get up and network. You can never buy enough coffee for somebody." -JD Groover
Some fun facts about JD are that he is sponsored by Miller Light, can make a killer hot dog, can do an amazing Luke Bryan impression, and he LOVES Bojangles!
To connect with JD, head to https://www.seagayle.com.