S1, Episode 4: The Music of Games, Sports, & Interactive Media w/ Steve Schnur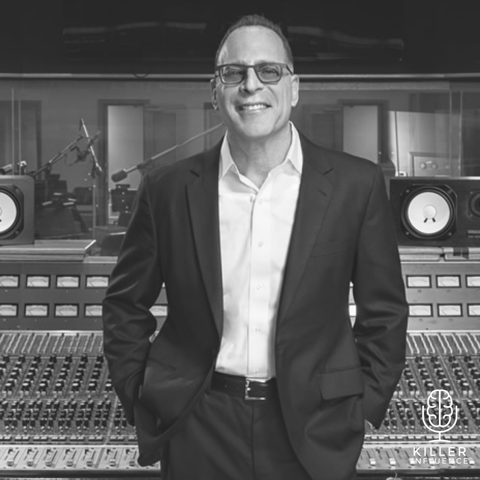 In Episode 4 of Killer Influence, Alexa and Will interview Steve Schnur.
Steve is a Nashville resident who works in Los Angeles, California as the Worldwide Executive and President of Music at Electronic Arts, also known as EA Music. He grew up in New Jersey and his passion for music began around age 7 when he was commuting to Carnegie Hall to study guitar, piano, composition, production, and arrangement. Steve moved on to play in a rock band with seasoned musicians for a few years before leaving the band to attend college at New York University. Steve studied at New York University's School of Music Business & Technology and came across a last-minute internship opportunity at a company called MTV. He later became part of the programming department at MTV and was part of the video launches of Madonna, Michael Jackson, The Cure, Mötley Crüe. Schnur went on to hold various executive positions in promotions, marketing and A&R with Elektra Records. Steve worked at various labels where he helped to orchestrate the breakthroughs of many major artists. He also served as music supervisor for hit movies.
Steve joined Electronic Arts as the Worldwide Executive of EA Music Group in 2001 and became responsible for the creation and development of the global vision for music integration and marketing surrounding EA games such as Madden, NHL, NBA, NASCAR, NFL, FIFA, Need for Speed. At EA, he has overseen the orchestration and production of 50+ EA soundtrack albums – including original scores for The Sims, Mass Effect, Dragon Age, Medal of Honor, and Star Wars: Battlefront with composers that have included Mark Mothersbaugh, Michael Giacchino, Junkie XL, Steve Jablonsky, and Hans Zimmer. His efforts have earned EA over 50 soundtrack nominations over the last 10 years.
Steve is very involved in the Nashville community and even taught a course at Belmont University called, Future of Technology. He gives us tons of advice for students who are interested in working in gaming, composing, developing, and more. He stresses how critical internships are and that this is the time to work in gaming and the music industry. He believes in internships so much, that he has since hired several of his interns for full-time positions at EA. Steve spends a lot of time casting for the perfect composer and they could spend years working on a score for a video game. It's no surprise that Steve works on multiple projects at a time. Steve also shares stories about a few "star-struck" moments. Some fun facts about Steve credits the game Fifa for his love for MLS, he loves juicing in the morning, and he's obsessed with his service dog who has her own chair at Ocean Way Studios.
"We're not crazy, we're just creative." – Steve Schnur